Planning That Badly-Needed Bathroom Remodel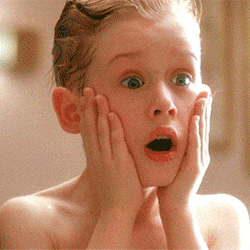 If you are constantly thinking that you just can't possibly live with your grungy, dated bathroom any longer, you may want to consider doing a complete remodel. After all, most of us have seen shows on TV that demonstrate the benefits of a complete gutting and rebuilding of existing bathroom space. A fact that the shows often gloss over, however, is how expensive these remodels really are. Sure, if you're willing to hire someone to come in and perform a total makeover, you're going to end up with a showplace. However, if you have a smaller budget and would still like to make a difference, there are some things you can do.
The Internet is full of websites that show pictures of remodeled bathrooms. While you may not want, or be able to afford, to do your room just like any of the pictures you see, you can choose different design elements you like from many different pictures and get free tips for how to achieve similar effects on a limited budget. There is a wealth of information available at your fingertips if you just take the time to do your research.
How much space do you have to work with? When houses were built back in the '50s and '60s, functionality was the main focus for a bathroom. Therefore, they were built compact and to the point — bathtub, sink, toilet, and few amenities. Today's homebuyer, however, seems to be looking for large bathrooms with loads of special features. They are after huge, separate showers, stand-alone bathtubs, vessel sinks, and plenty of floor space in which to move around. Most older homes don't have this kind of space when it comes to existing bathrooms. Therefore, you may have to either work at maximizing the space you have available or looking at removing so walls in order to enlarge the space. Either way, you can add real value to your home.
No one wants a home with only one bathroom any longer. In fact, it's usually the more the better. With a two story home, the ideal plan has at least a bathroom on each floor and one in the basement. In addition, most people prefer to have en suite bathrooms in at least the master bedroom suite. Adding an en suite to the guest room is also a plus. That is, if you have the space to add all of these bathrooms. To get them, it usually means major renovations of entire floors, but it can be done provided you want to pay for all the work it entails.
Just freshening your bath can have positive results. Repainting with a lighter shade of color, removing dated wallpaper, changing floor tiles, and replacing the old medicine cabinet with something more modern can give the room the facelift it needs without spending huge amounts of money.